Reef Fish Biology
The secret lives of reef fish
A reef without fish is like a town without people. Reef fish are a crucial part of any reef ecosystem. Plus, reef fish provide food and generate income for many Maldivians.
Reef fish often have unusual life cycles which can make them especially vulnerable to overfishing.
Watch this video to learn about the fascinating lives of reef fish.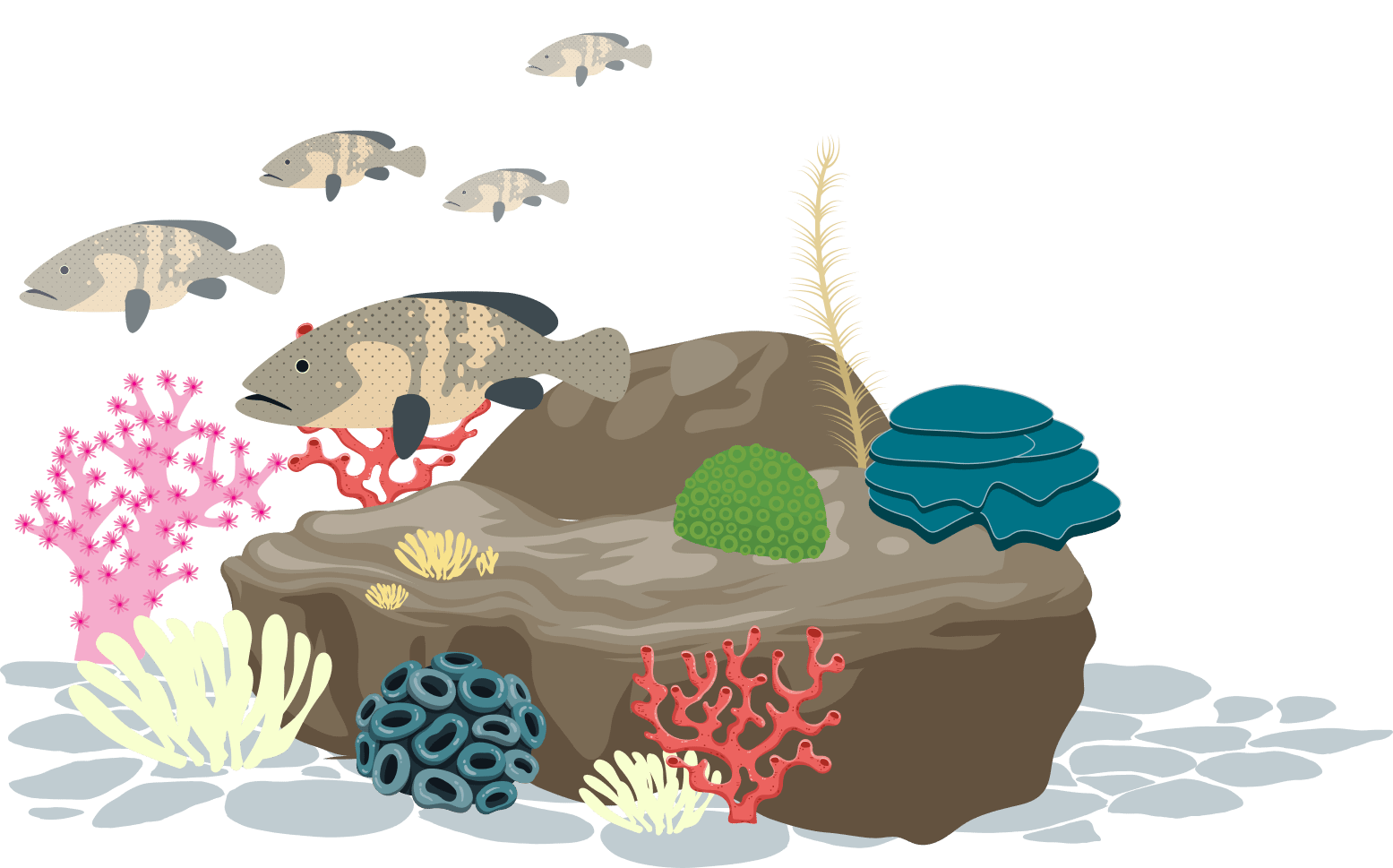 Blue Marine and Maldives Resilient Reefs have identified nine grouper spawning sites around Laamu atoll alone. One of these areas has been extensively studied by the team.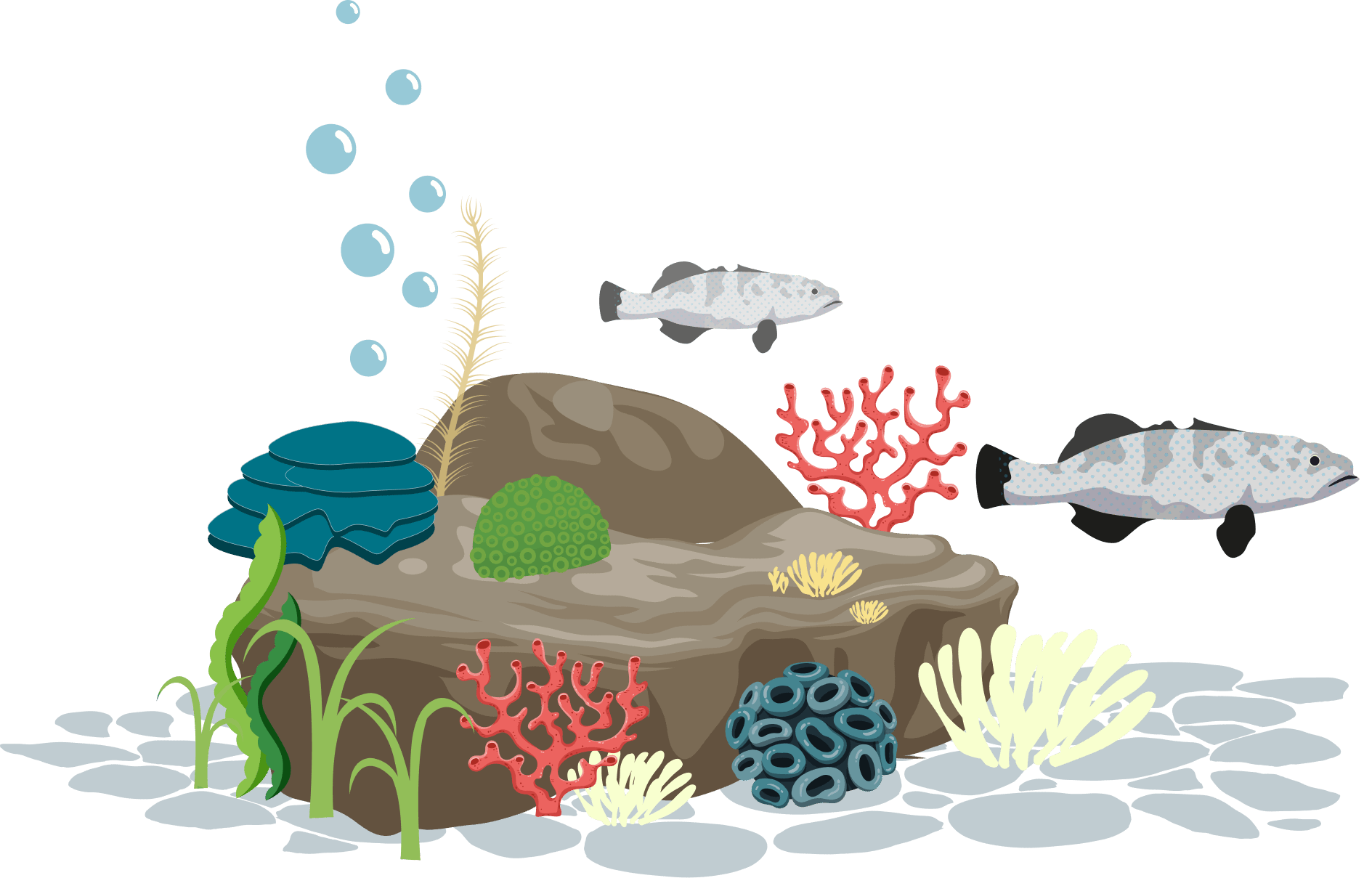 During the new moon period, three species of grouper (brown-marbled grouper, camouflage grouper and square-tailed coral grouper) travel from across the atoll to come together and breed there.
Read the following infographic to learn more about spawning aggregations and what they mean for both fishers and wildlife.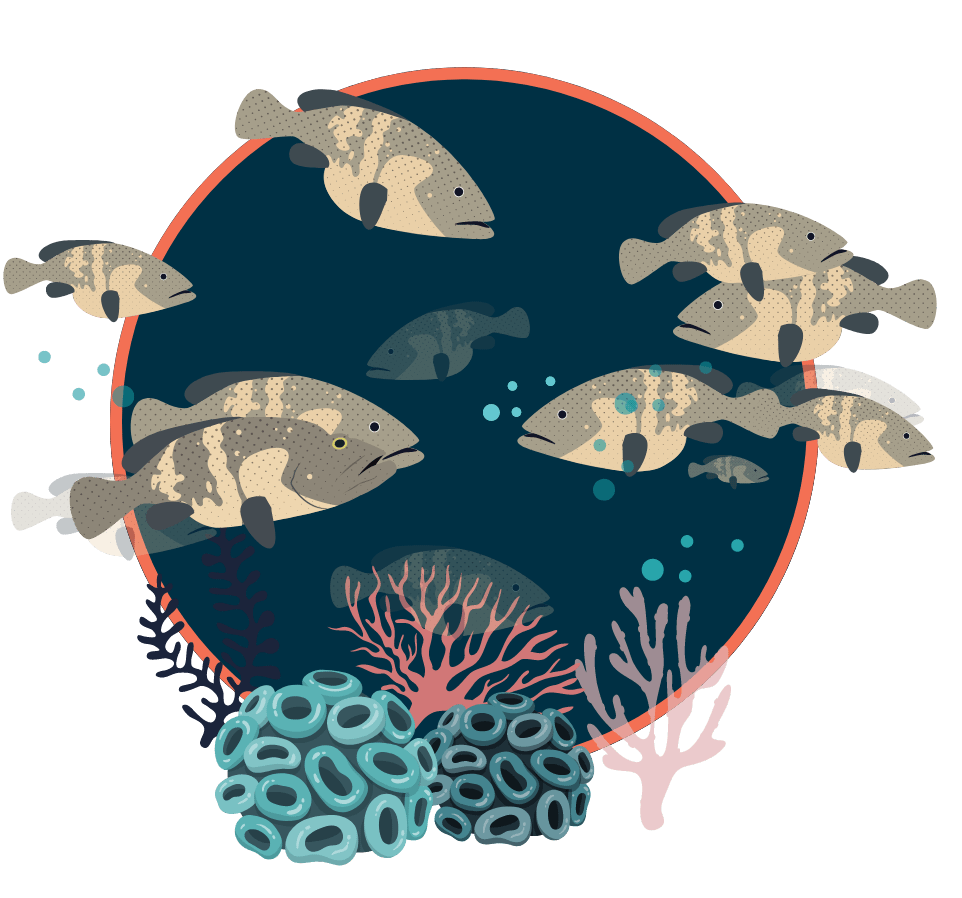 Fish Spawning Aggregations

You can also watch this video for more information!
It is not just reef fish that can be vulnerable to overfishing – some deep-water species are very vulnerable too. The ruby snapper, for example, is a deep-water fish which has only recently become targeted in the Maldives. The impacts of fishing this species are completely unknown, leaving it vulnerable to overfishing.
Test your
knowledge
Time to take the quiz!
You must answer all ten questions correctly to earn your prized catch.